Training elements
The modular curriculum of the training programme is shown in the figure below.
GeoTraining programme schedule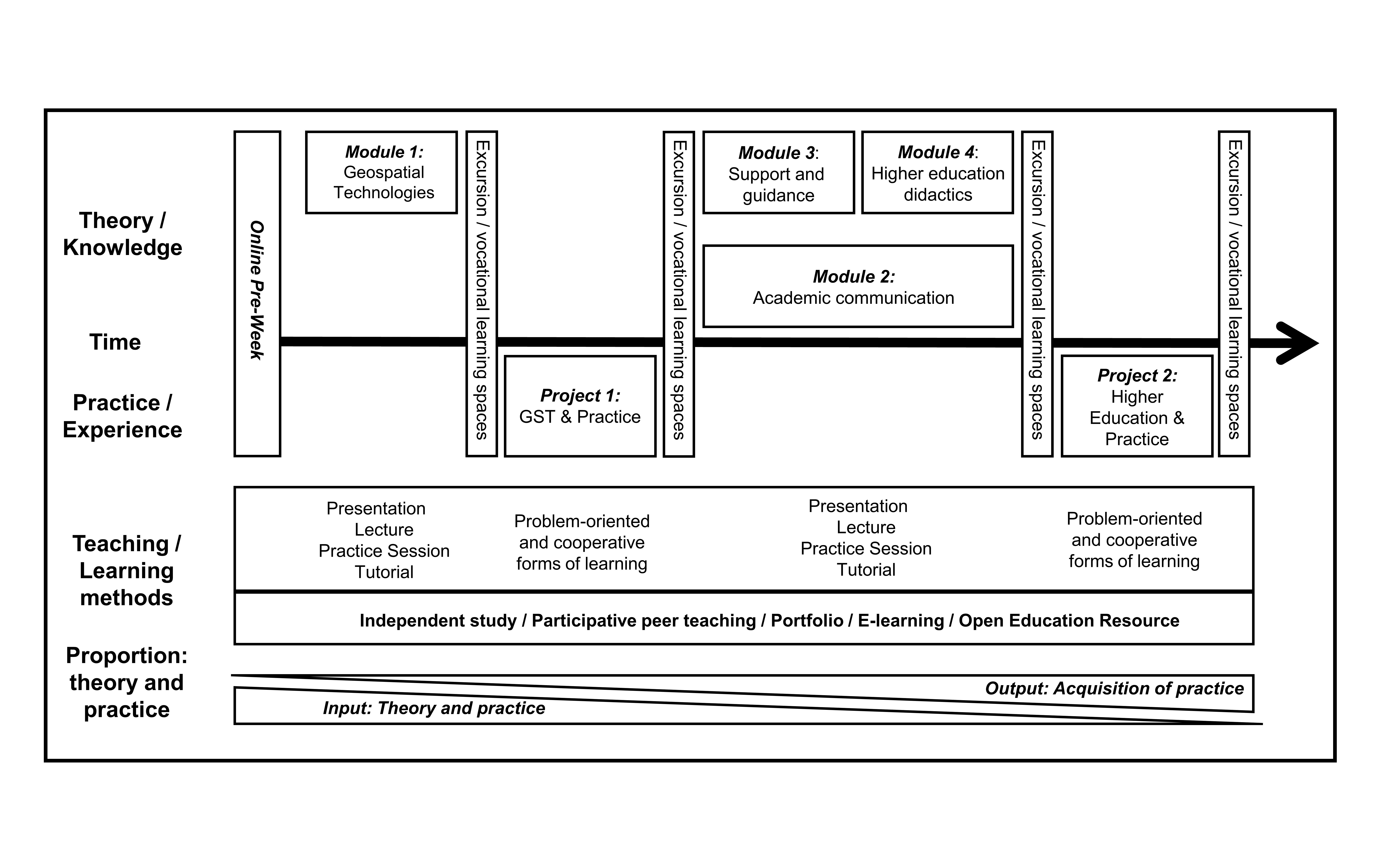 In accordance with the idea of a competence-oriented course of study, the content and the learning outcomes of the individual training elements are structured as a cohesive curriculum in a modular form. For more information see didactic concept.
The content and the learning outcomes of the individual elements of the advanced training programme will qualify the participants to assume responsible positions in their regions of origin. In particular, the programme qualifies participants for an occupation in the field of academic research and teaching. The skills and competences gained through the advanced training programme, however, also qualify the participants for occupations in the field of spatial geoinformation analysis, as well as regional and landscape planning in the private and public economic sectors.
en/courses/training/main.txt · Last modified: 2023/01/12 11:08 by chdo
---